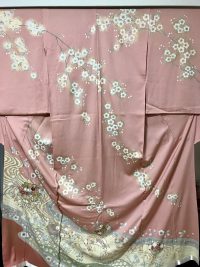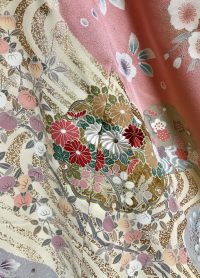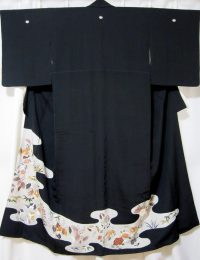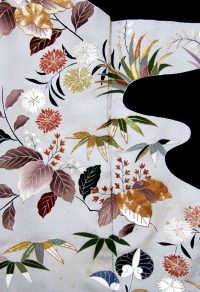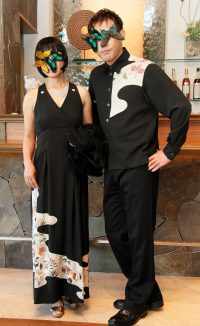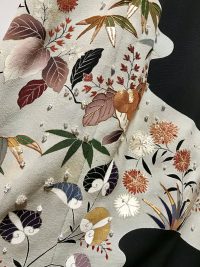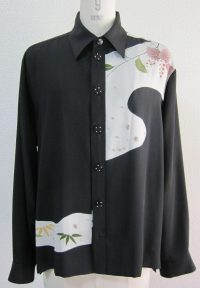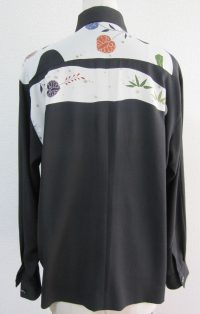 I joined "talk, talk" on facebook in this morning. Please see my facebook page "Kiyomi Kitagawa" for this.
I got up at 6 o'clock for make-up. But my face became dark under the room light. It' was good not to my face clearly
My talking was not stopping. It supposed to be 30min, but over one hour. Yoko-san didn't stop me. Thank you for her kindness and lead.
For spring season, the pink Kimono was displayed the drop cherry tree with blossoms in my room.
My black Men's shirt was made from TOMESODE Kimono for bridal occasion. Main part of this Kimono was used for lady's long dress. And the rest was for men's shirt. This shirt is very comfortable because of the big size and light weight.
In New York, man often put on a shirt instead of a jacket in party. It was very cool and refined. I was really enjoyed my parties there, cooking "Tako-yaki, Yakitori, Chirasi-sushi". It was a good memory of "my youthful days again".
Now, I really enjoy my Kimono dress in the restaurant parties out of my house.