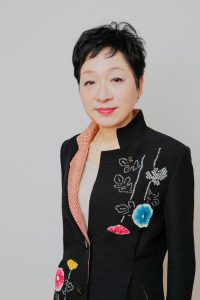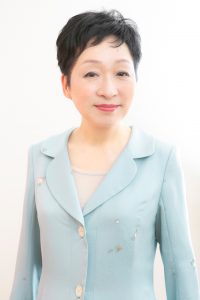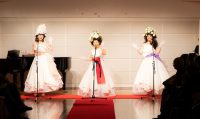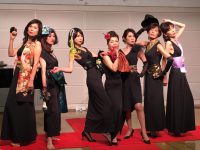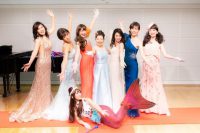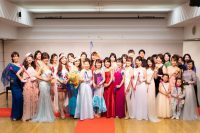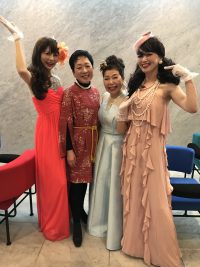 My 2 profile photos are shown the result of "brush-up myself". In my present surroundings, many beautiful ladies both of mentally and physically are gathering. The one reason is that my fashion show will be held in November. The models are familiar to famous beauty events.
These photos are shot for this show flier. The photographer mentioned the blue color dress was good for lecturer, and black jacket for artist. Of course, both clothes are made from KIMONO.
How do you think ? The black one is not artist but secretary, I think. The artist looks needed more freedom, didn't it ?
The show flier will be introduced in June