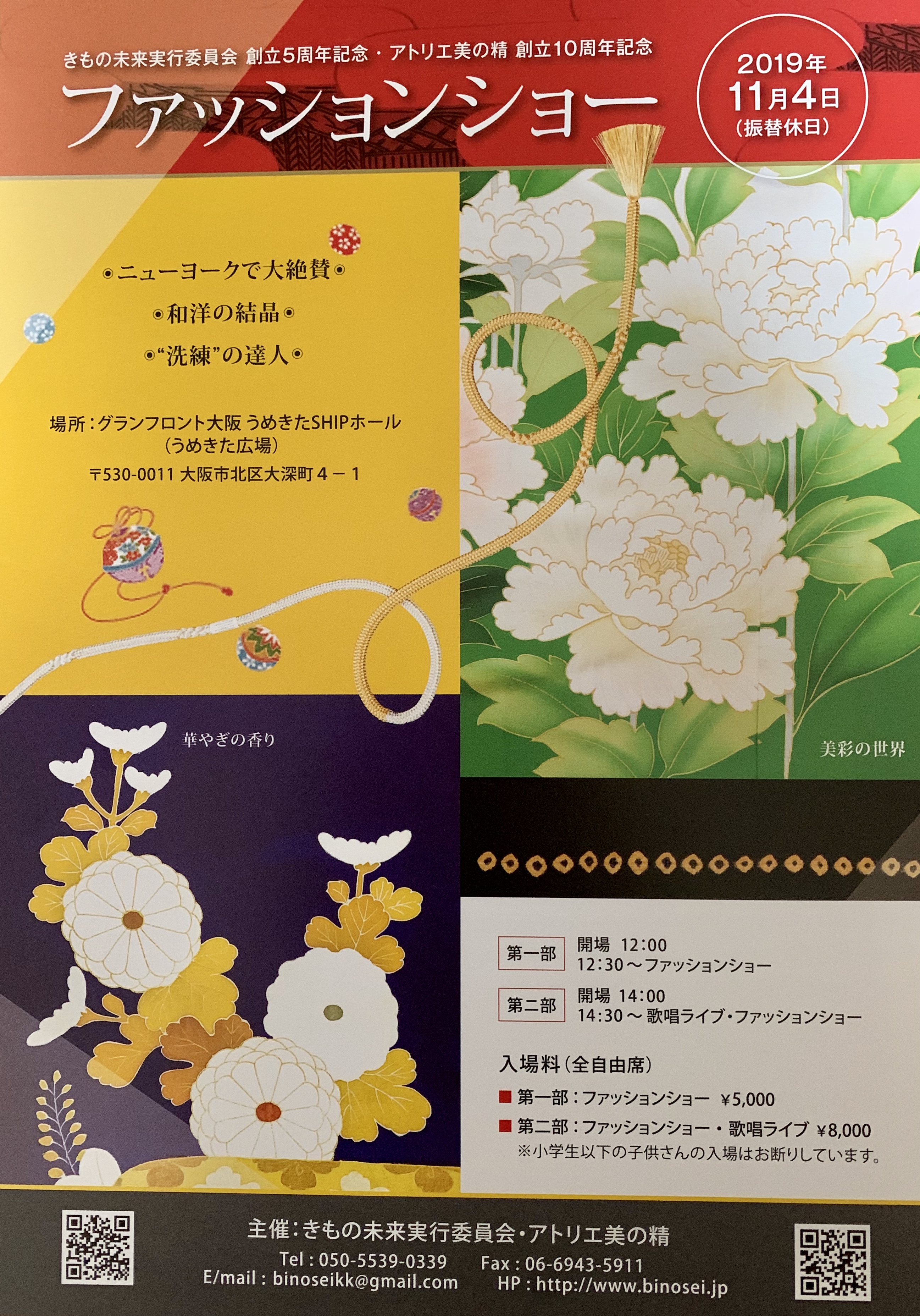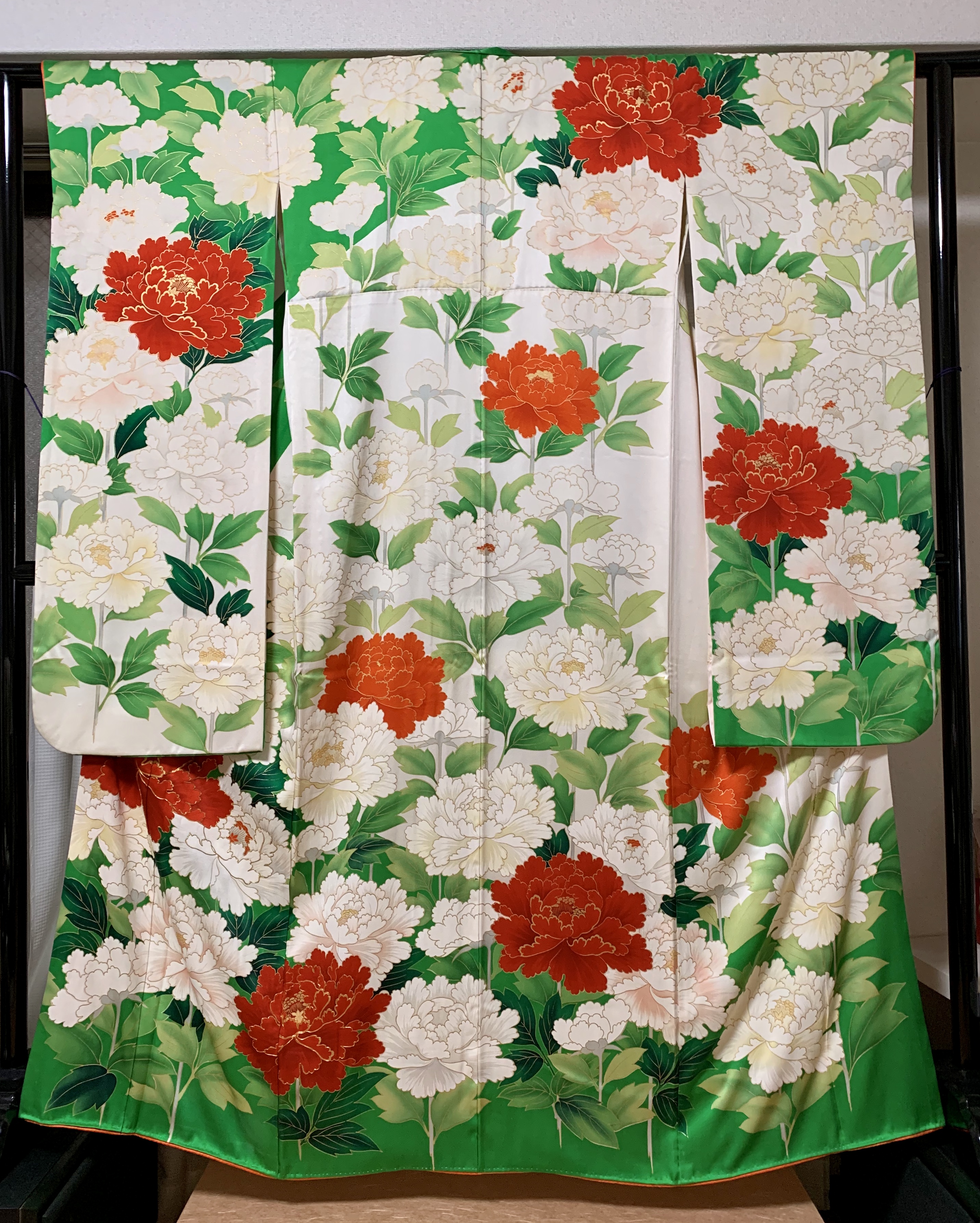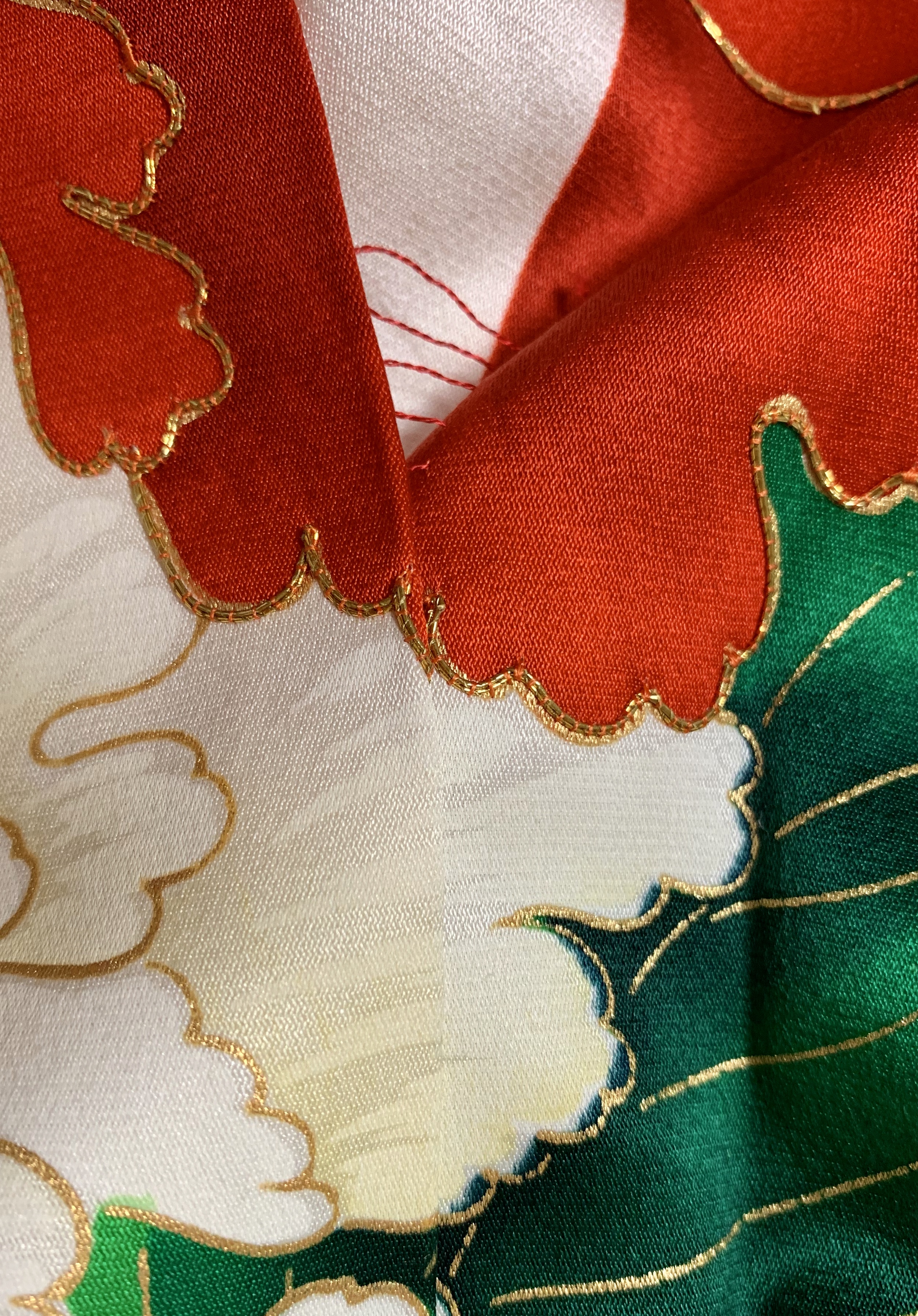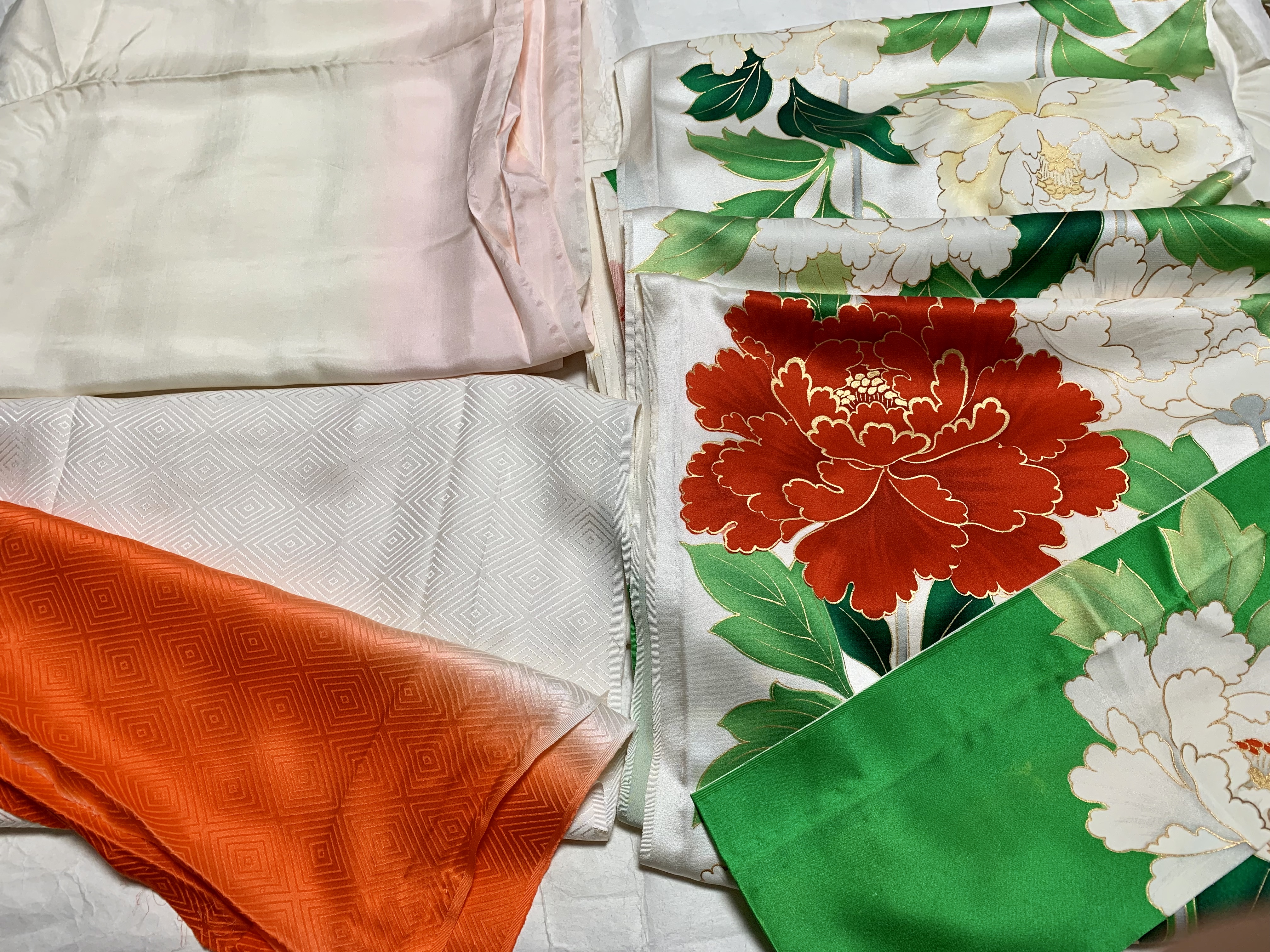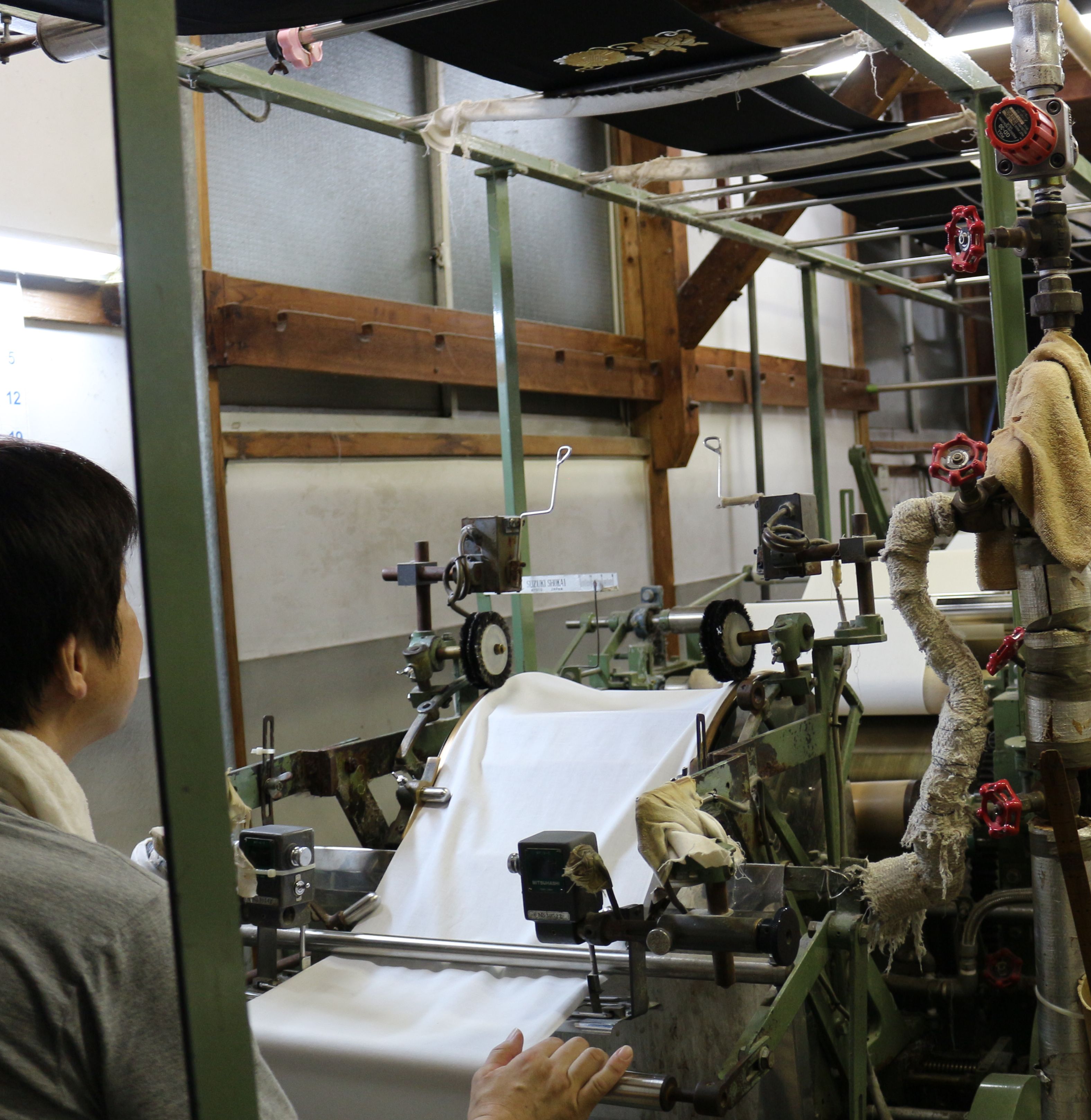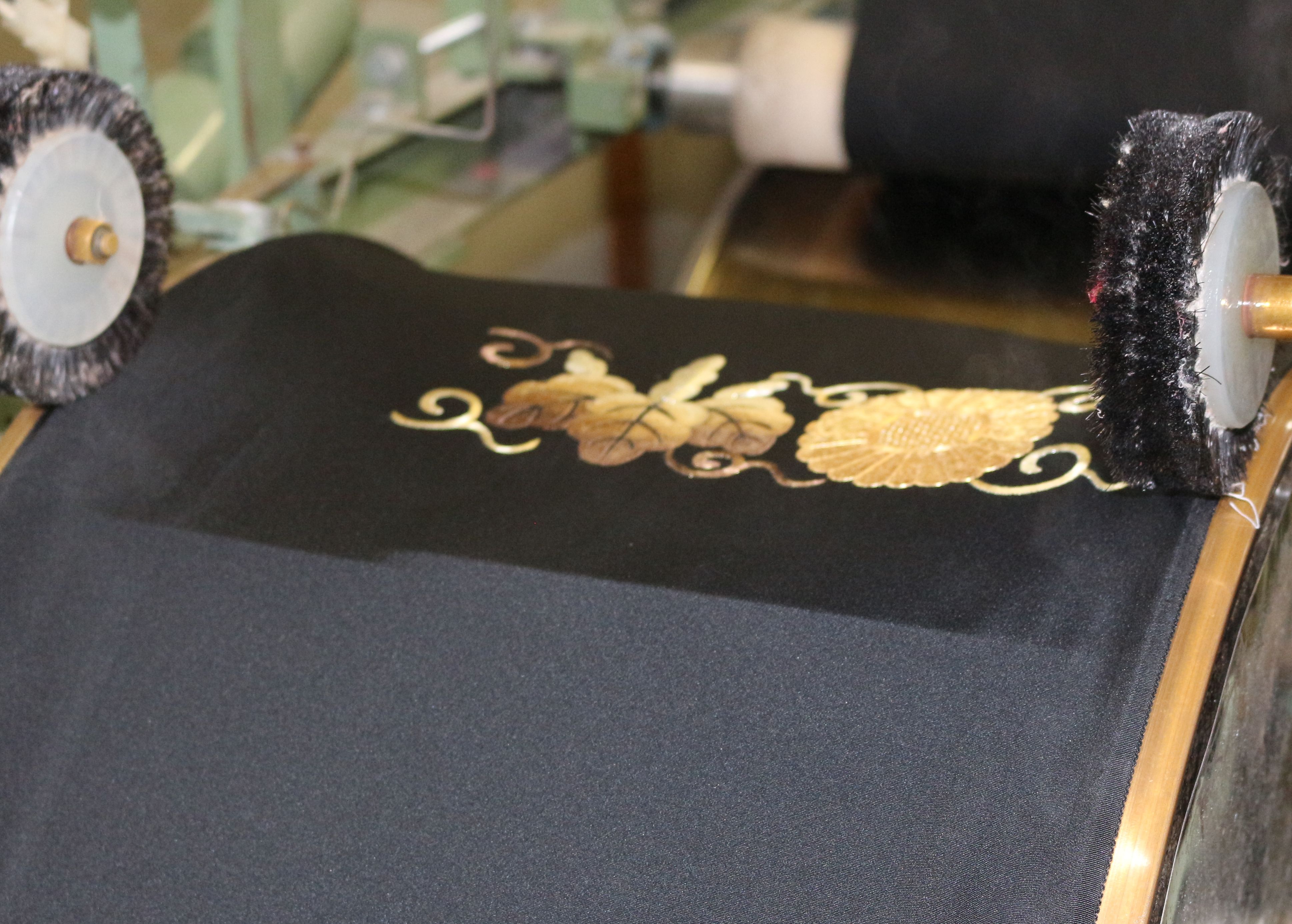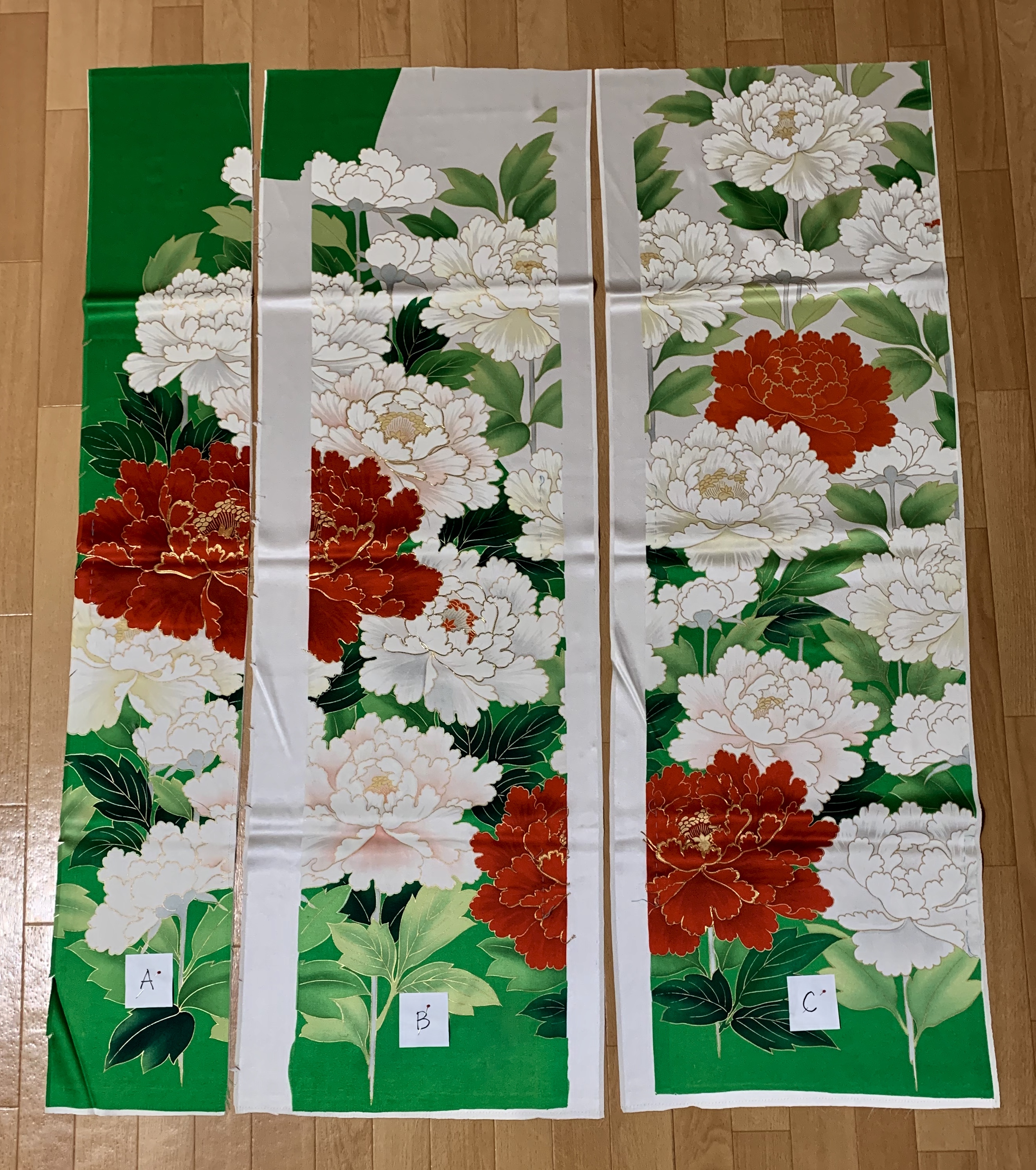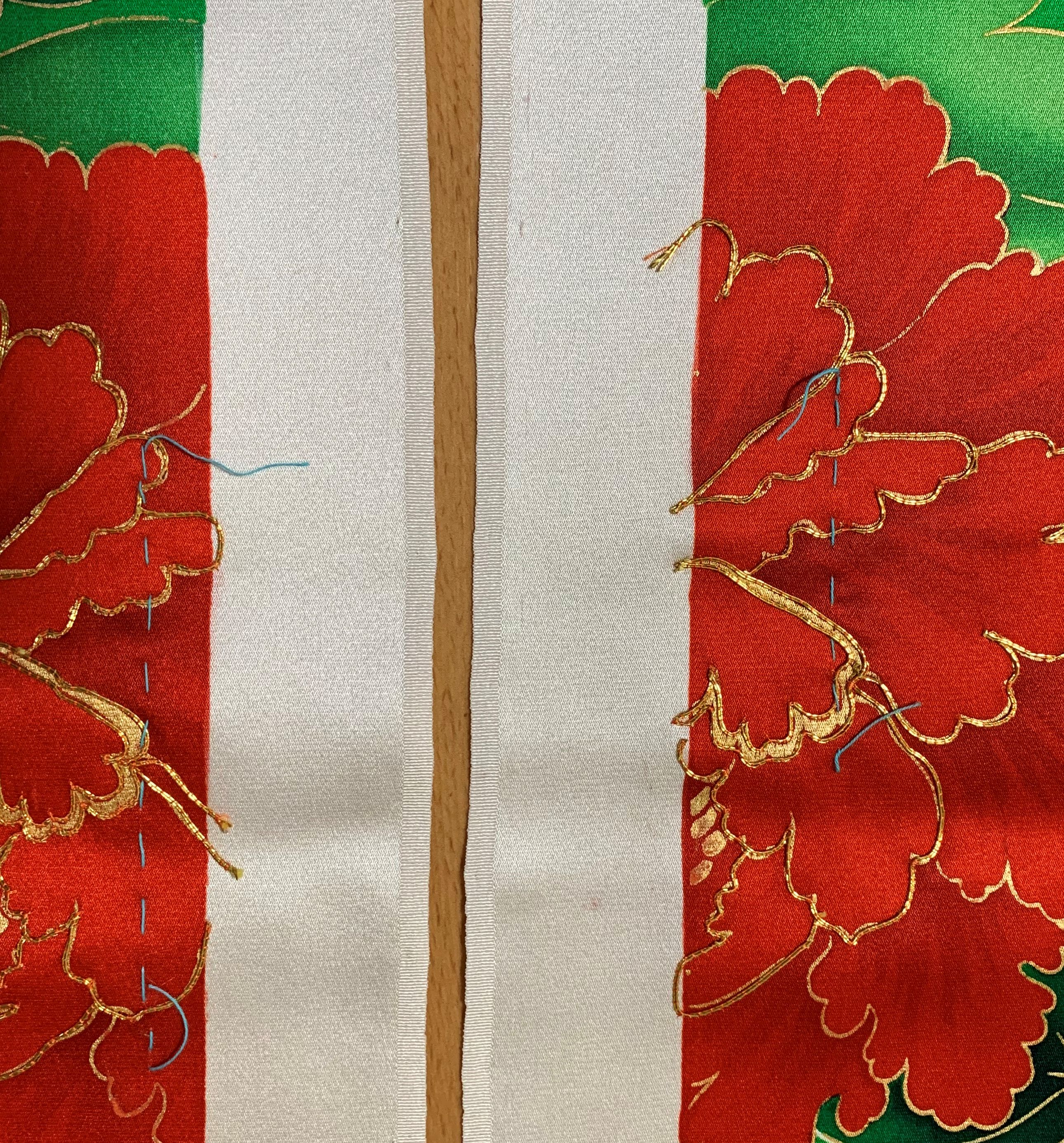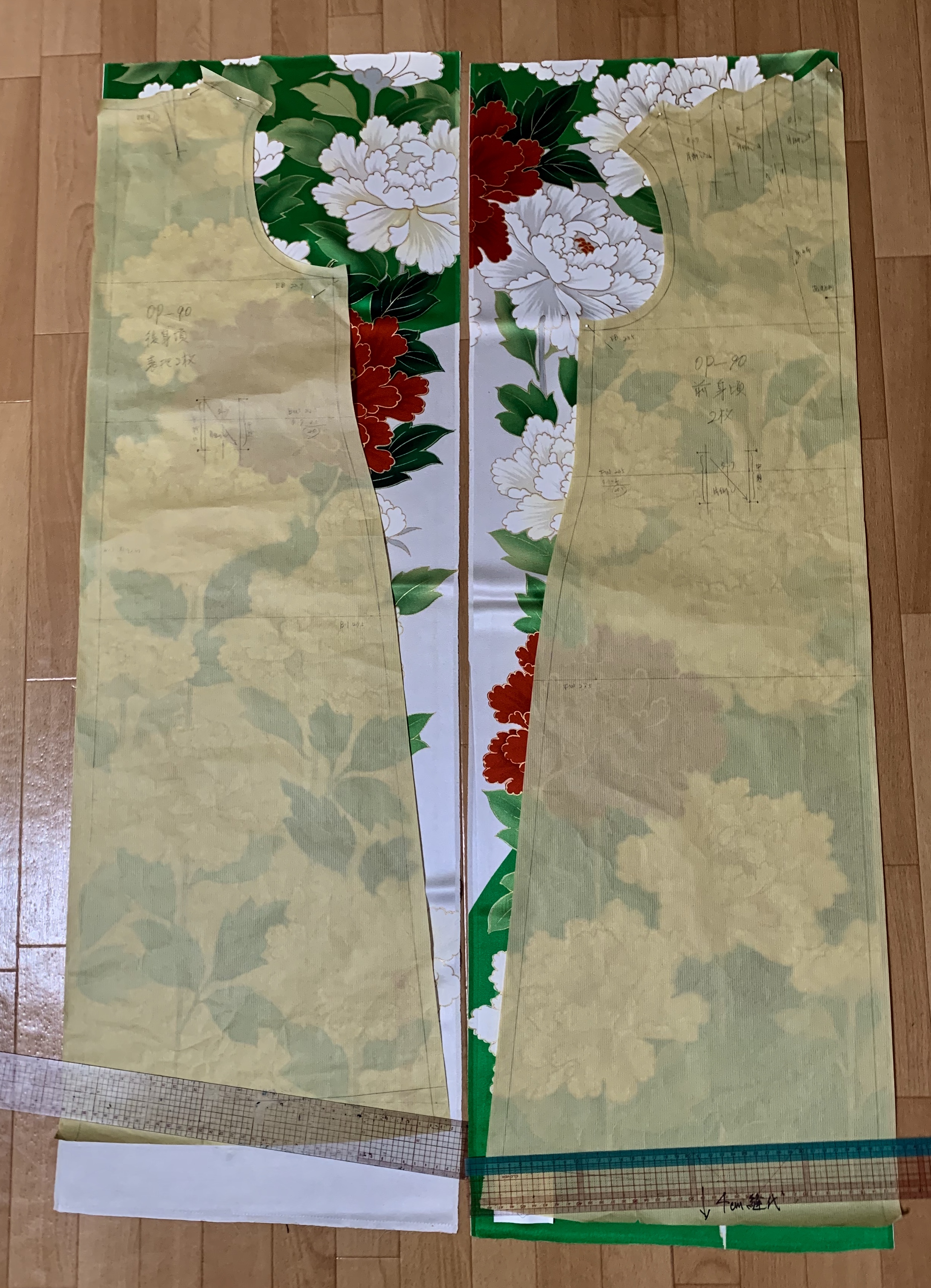 Adding the regular work, the design from flyer to dress, delivery for the flyer, model audition etc.
The theme is celebration of TOKYO 2020, the flyer colors show Olympic 5 rings. One color of it is Green of FURISODE KIMONO.
Many questions is "How is made KIMONO DRESS ?"
Let's show the first half of process, such as taking whole KIMONO photo, after praying "Thanks to be KIMONO and engaging to remake well " unsawing, YUNOSHI (steam press), making pattern, and marking.
"Concept Art" is shown in this fashion show, It is very interesting in the BEFORE/AFTER of KIMONO.